You may need to take your playmat in travel. How to handle it? A playmat bag will be your choice. I check many webshop and see a playmat may cost $20 or more. It's not cheap item. But how to get a playmat bag in cheaper price?
Now X-ray Pad is offering a new big discount for playmat bag. You just need $2 to $5.0 to get a bag. It's real cheaper price. When you custom playmat here, then just add a little money to get a bag.
Questions:
1, What does this bag look like? Here is a photo of playmat bags.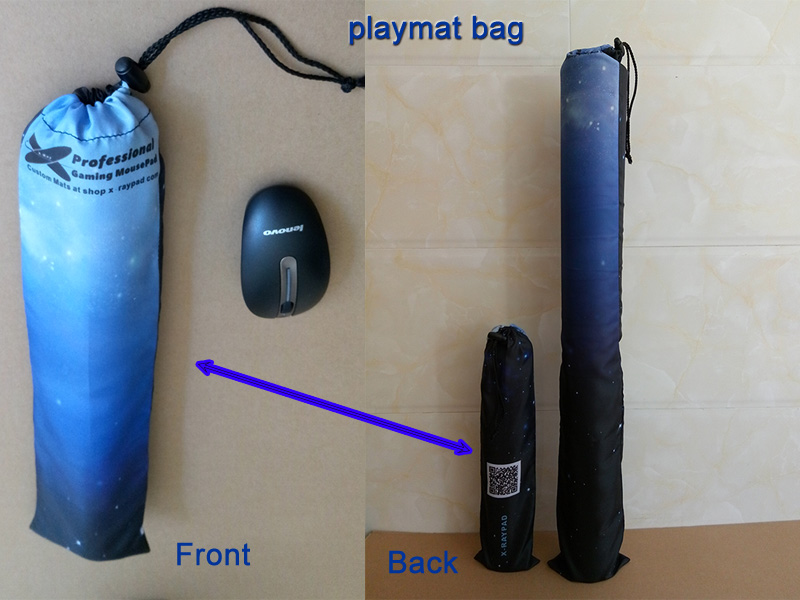 2, Can I custom own playmat bag?
Yes, you can custom playmat bag per your size and print your own artwork.
3, I can't find right size bag for my playmat, can you make it for me?
Sure, just tell us your bag size, we can custom make it per your requirements.