Custom the largest MousePads from X-rayPad Shop, you can select any sizes of custom rubber mouse pads, we will be sole to offer the largest mouse pads in the world at this moment. In November, we just release to custom plastic hard gaming mouse pads. Read more, please go to our webshop.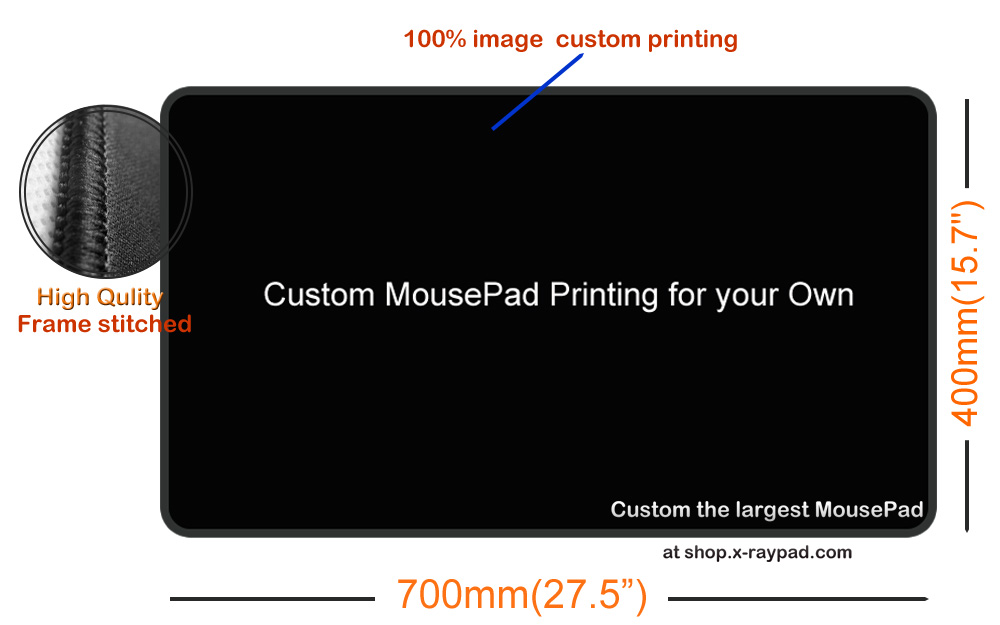 ---
As you know , we started the gaming mouse pads from 2003 . Our main products are fabric gaming mouse pads :
I think you are falimilar with our Thunder8 and Thunder9 gaming mouse pads .
Now we start to accept small order  to custom your fabric gaming mouse pads with your logo .
Read more…
Sure , you can do any mouse pads with your logo with any kinds of mouse pads , such as Thunder8 or thunder9 , But we have the minimum order quantity : 1000 pcs .
If you are top rank gaming team in your area , please submit your profile , you may get a chance to custom your free gaming mouse pad .
Any queries about gaming mouse pads customization , please post your inquiry here .
Or send your artwork or requirements to us 
Thanks for your time !
Xray OEM Team